Call me Sav. If not Darken. 22. Potter head,slytherin/gryffindor. Faberry, Docubus, Bering and Wells, Rizzles, Lea Michele, Dianna Agron, Naya Rivera, RDjr. Glee, Warehouse 13, Lost girl, PPL, Trueblood,Walking dead, Rizzoli and Isles,Fringe,Harry potter, the Closer,Misfits, Naruto, Bleach, Durarara, Mai Hime, Howls moving castle, Elfen Lied,Maria-sama ga,Claymore,Death Note, Fullmetal Alchmist,DBZ,OHS, Burst angel, Kannazuki no Miko, Princess Mononoke, Ghost in the shell, RoD, Darker then black, Soul eater, Strike witches,Blood+, Marvel comics, DC comics,Kiddy Grade,Kill me Kiss me,One Peice, Red Garden, Kurau, Final Fantasy, Kingdom Hearts, Dead Space, COD, L4D, Resident Evil, Fatal Frame, Paramore, Adele, Coldplay,K-west,Daft Punk, DeadMau5, Christina Perri, Killswitch engadge,No doubt, Panic at the disco,gaga, gossip, the hive, rise against, gym class heros, macmiller,MJ,Drake, Niki Minaj. The Fray, Nero,four year strong, 30 seconds to mars, just your normal Anime Game Music Movie and Tv junkie if you couldnt tell.
Post reblogged from Paelmoon with 600 notes
does anyone else daydream about the moment when Snow finds out about Regina and Emma, and pictures various hilarious scenarios 'cause i do.

S: Emma, honey, why weren't you at dinner last night?

E:

S:

R: *saunters in* Oh, relax, dear. She… had dinner.

E: *blushes* Regina!

R: Shh.

S:

S:

E: Mary Margaret, I was going to tell you over breakfast…

R: She had breakfast too, that's why we're late.

S: *gapes*

S: *faints*

E: Oh my god.

R: *hums contently*
Source: letsgetfoxy
Photo reblogged from Paelmoon with 289,181 notes
woah 2009 was a big year for bing

i'm laughing so hard
Audio post reblogged from does over bros with 93,651 notes - Played 906,117 times

Source: juliehansn
Video reblogged from does over bros with 48,345 notes
OH MY FUCKING GOD I'M CRYING
Source: tokyo1992
Photoset reblogged from sound fanatic with 204,360 notes
Tumblr's love affair with comic sans and stars.

just adding a few to the collection
Source: shisno
Photo reblogged from it's all happening with 267,119 notes
My new favorite GIF ever. Harry is the biggest third wheel in the history of life. Thank God for this GIF. 

I mean, I just don't understand where he gets it from.
Source: katherineida
Photo reblogged from 27 terabytes with 102,671 notes
His face!

FOR THOSE WHO DON'T KNOW: This is a show on Discovery Channel called "Total Blackout" Where they immerse people in complete darkness and do things like this or making them touch a pineapple and watching them freak out.

WHENEVER I FEEL SAD OR DOWN I JUST THINK OF THIS AND LOSE MY SHIT
Source: ejacutastic
Photoset reblogged from Impure Imagination with 93,806 notes
the fuck is going on with the Olympics 

what

same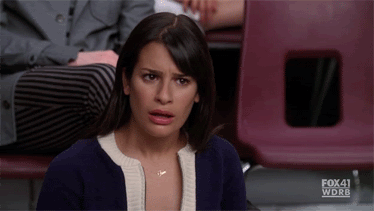 Source: tomhardly
Photo reblogged from A Star is Born with 2,468 notes
Source: live-it-out